The Difficult Cyclist Gift Guide
What do you get the cyclist who has everything?

More cycling stuff, obviously. There are so many new gadgets, gizmos and gear out there that it's hard not to get it right.

Here are our favourite gifts for cyclists who seem to have the job lot already.
Custom stem caps (Kapz) are an awesome way of giving something personalised and unique. They can be created with a simple message or an image, making the possibilities for gifting pretty much endless.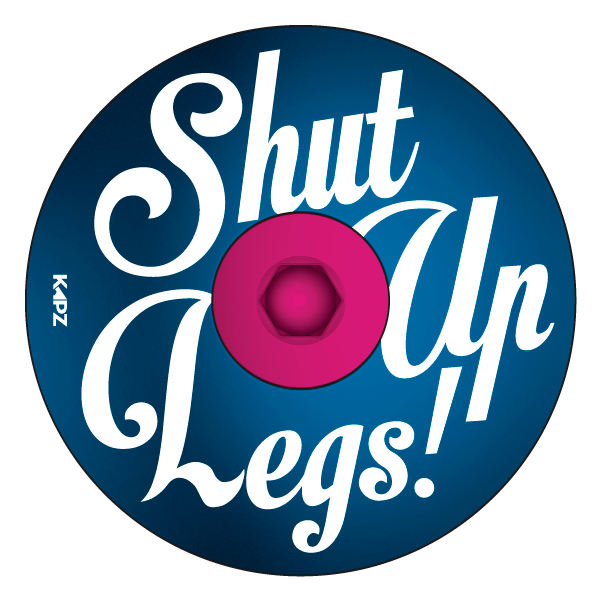 There are loads of template categories to choose from including brands, sports teams and personal messages so there's bound to be something to suit any cyclist.
Prices start from £14.95 and you can spend up to £70 on the site which makes them great for a stocking filler or a big present.
So niche we can almost guarantee they won't even know it exists, the Park Tool spork is the perfect addition to any cyclist's lunchbox.
Styled in the same way as all their tools, this tongue in cheek product claims to be 'the latest in Park Tools sustenance transfer technology', eliminating the need for two utensils at lunchtime.
At £8.99 it's a great stocking filler to give your cyclist a laugh on Christmas morning.
At £125 this is a pricey item, but as any Campagnolo fan will tell you that's a drop in the ocean for what is essentially a bike component for the kitchen.
Manufactured in Italy by Campagnolo with the same quality and precision that goes into their bike components, this is an ideal gift for a cyclist who also appreciates a good quality wine. Try pairing it with a nice Italian red to make a great gift set.
When a cyclist isn't riding you can be sure that they're dreaming of when they next can. It's just one of those things.
This book by Michael Blann has documented some of Europe's most epic climbs and their cycling history, with stunning photography and analysis by professionals who have battled them which will have any cyclist champing at the bit to book a cheap flight to the Alps, Pyrenees or Dolomites.
At £23 this is an excellent way to ensure your cyclist stays in the house on Christmas Day, even if they will spend it in the corner drooling over Mont Ventoux.
These Fairtrade bookends are made out of recycled bike chains from bikes that are no longer with us. Great for holding all those cycling books or just for displaying as a funky ornament.
At £24.99 they're a great purchase if your cyclist is also a bookworm, allowing them to combine both their passions in one convenient place.